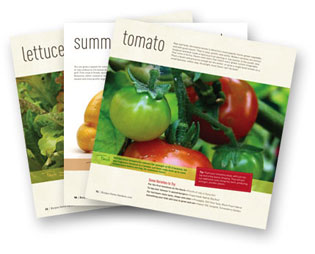 Are you planting any veggies this year? I have been planning on planting a bigger garden this year and have a lot of things started in pots, but I haven't been able to put any in the ground yet because it has been sooooo cold. (We had frost last week.) To help with your gardening, check out this FREE Vegetable Gardening Guide.
If there's any rule of vegetable gardening (and there isn't, so relax), it's that it's more fun to grow things you and your family enjoy eating. So, to help you on your vegetable-growing journey, Burpee Home Gardens presents "Garden Fresh" – an insightful yet fun vegetable gardening guide that answers your questions on everything from what to grow, to how much and when. This companion offers ideas, inspirations, and the support you need to explore – and succeed at – the world of home vegetable gardening.
Get your free vegetable gardening guide here.